Marine Diesel Engine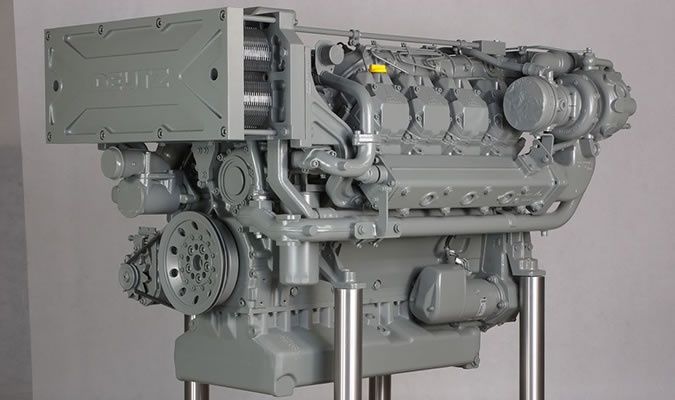 1. High reliability
The distinctive characteristics of the internal oil and water channel of the marine diesel engine reduce the need for external pipes. This greatly increases reliability and minimizes chance of machine failure.
2. High economy
The 4-valve, center top-mounted 8-hole fuel injector and high-pressure fuel system greatly improve the engine's combustion rate.
The diesel motor is a V-type 90° one-cylinder-one-head structure that has a high degree of serialization that allows for simple maintenance.
3. High low-temperature starting performance
Directly start at -17 ℃ without assistant starting devices
Directly start at -32 ℃ with the assistance of a preheater
4. Compact, lightweight structure with minimal noise output.