DEUTZ Diesel Engines (for Construction Machinery)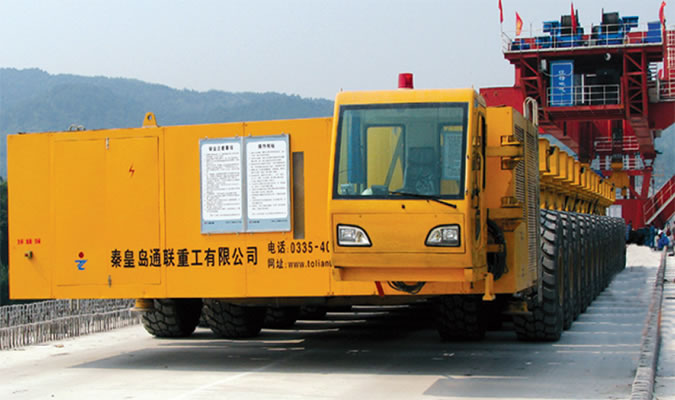 BFM1015C series diesel engine
This series of construction machinery diesel engines features an advanced Deutz V-engine with 214kW to 440kW power. The emission rating of this type of diesel motor is better than the Euro II standard.
With a rated RPM range of 1800-2100 RPM, these diesel machines can be used for a full variety of applications and conditions.
The engine adopts an inner oil-line and inner water channel structure that removes the need for external pipes that can cause problems. The service life is about 15,000 hours.
One-cylinder-one-head structure, good universality and convenient mainte­nance.
The inlet heating device allows the engine to start at temperatures as low as -35°C.
TCD2015 series diesel engines
In addition to the characteristics of BFM1015 Technology, by improving the injection system, selecting Bosch EUP, this serie of engines can reach Eurolll, and the power is from 240 kW to 500 kW.
B/FL413F/513 series diesel engines
This series features a Deutz V-engine design with 6,8, 10 and 12-cylinder models. The power is a range of 102kW to 410kW. The one cylinder, single head structure does not require a cooling water circulation system.
The inlet heating device can help the engine start at temperatures as low as -35°C.
BF6M1015
| | | | | | | | | | | | | |
| --- | --- | --- | --- | --- | --- | --- | --- | --- | --- | --- | --- | --- |
| Model | Intake Mode | Bore/Stroke(mm) | Displacement (L) | Rated Power (kW) | Rated Speed (r/min) | Max. Torque/Speed (N.m)/(r/min) | Min. Fuel Consumption (g/kw.h) | Idle Speed (rpm) | Dimension (mm) | Weight (kg) | Fuel System | Emission Level |
| BF6M1015 | Turbocharged | 132 ×145 | 11.906 | 223~240 | 1900/2100 | 1420/1300 | 209 | 600 | 1043×932×1174 | 850 | In-line Pump | National Ⅱ |
BF6M1015C
Model
Intake Mode
Bore/Stroke(mm)
Displacement (L)
Rated Power (kW)
Rated Speed (r/min)
Max. Torque/Speed (N.m)/(r/min)
Min. Fuel Consumption (g/kw.h)
Idle Speed (rpm)
Dimension (mm)
Weight (kg)
Fuel System
Emission Level
BF6M1015C
Turbocharged
Inter-cooled
132 ×145
11.906
273~300
1900/2100
1978/1200
200
600
1043×932×1174
850
In-line Pump
National Ⅱ
BF6M1015CP
| | | | | | | | | | | | | |
| --- | --- | --- | --- | --- | --- | --- | --- | --- | --- | --- | --- | --- |
| Model | Intake Mode | Bore/Stroke(mm) | Displacement (L) | Rated Power (kW) | Rated Speed (r/min) | Max. Torque/Speed (N.m)/(r/min) | Min. Fuel Consumption (g/kw.h) | Idle Speed (rpm) | Dimension (mm) | Weight (kg) | Fuel System | Emission Level |
| BF6M1015CP | Turbocharged Inter-cooled | 132 ×145 | 11.906 | 300~330 | 1900/2100 | 1876/1300 | 202 | 600 | 1043×932×1174 | 850 | In-line Pump | National Ⅱ |
BF8M1015C
| | | | | | | | | | | | | |
| --- | --- | --- | --- | --- | --- | --- | --- | --- | --- | --- | --- | --- |
| Model | Intake Mode | Bore/Stroke(mm) | Displacement (L) | Rated Power (kW) | Rated Speed (r/min) | Max. Torque/Speed (N.m)/(r/min) | Min. Fuel Consumption (g/kw.h) | Idle Speed (rpm) | Dimension (mm) | Weight (kg) | Fuel System | Emission Level |
| BF8M1015C | Turbocharged Inter-cooled | 132 ×145 | 15.874 | 364~400 | 1900/2100 | 2640/1200 | 200 | 600 | 1151×955×1174 | 1060 | In-line Pump | National Ⅱ |
BF8M1015CP
| | | | | | | | | | | | | |
| --- | --- | --- | --- | --- | --- | --- | --- | --- | --- | --- | --- | --- |
| Model | Intake Mode | Bore/Stroke(mm) | Displacement (L) | Rated Power (kW) | Rated Speed (r/min) | Max. Torque/Speed (N.m)/(r/min) | Min. Fuel Consumption (g/kw.h) | Idle Speed (rpm) | Dimension (mm) | Weight (kg) | Fuel System | Emission Level |
| BF8M1015CP | Turbocharged Inter-cooled | 132 ×145 | 15.874 | 400~440 | 1900/2100 | 2500/1300 | 211 | 600 | 1151×955×1174 | 1060 | In-line Pump | National Ⅱ |
TCD2015V06
| | | | | | | | | | | | | |
| --- | --- | --- | --- | --- | --- | --- | --- | --- | --- | --- | --- | --- |
| Model | Intake Mode | Bore/Stroke(mm) | Displacement (L) | Rated Power (kW) | Rated Speed (r/min) | Max. Torque/Speed (N.m)/(r/min) | Min. Fuel Consumption (g/kw.h) | Idle Speed (rpm) | Dimension (mm) | Weight (kg) | Fuel System | Emission Level |
| TCD2015V06 | Turbocharged Inter-cooled | 132 ×145 | 11.906 | 240~360 | 2100 | 2080/1300 | 202 | 600 | 1077× 932×1141 | 1020 | Unit Pump | National Ⅲ |
TCD2015V08
| | | | | | | | | | | | | |
| --- | --- | --- | --- | --- | --- | --- | --- | --- | --- | --- | --- | --- |
| Model | Intake Mode | Bore/Stroke(mm) | Displacement (L) | Rated Power (kW) | Rated Speed (r/min) | Max. Torque/Speed (N.m)/(r/min) | Min. Fuel Consumption (g/kw.h) | Idle Speed (rpm) | Dimension (mm) | Weight (kg) | Fuel System | Emission Level |
| TCD2015V08 | Turbocharged Inter-cooled | 132 ×145 | 15.874 | 350~500 | 2100 | 2890/1400 | 208 | 600 | 1250×932×1172 | 1245 | Unit Pump | National Ⅲ |
TCD12.0V6
| | | | | | | | | | | | | |
| --- | --- | --- | --- | --- | --- | --- | --- | --- | --- | --- | --- | --- |
| Model | Intake Mode | Bore/Stroke(mm) | Displacement (L) | Rated Power (kW) | Rated Speed (r/min) | Max. Torque/Speed (N.m)/(r/min) | Min. Fuel Consumption (g/kw.h) | Idle Speed (rpm) | Dimension (mm) | Weight (kg) | Fuel System | Emission Level |
| TCD12.0V6 | Turbocharged Inter-cooled | 132 ×145 | 11.906 | 240~390 | 2100 | 2130/1400 | 193 | 600 | 1140×945×1168 | 995 | High-Pressure Common Rail | National Ⅳ |
TCD16.0V8
| | | | | | | | | | | | | |
| --- | --- | --- | --- | --- | --- | --- | --- | --- | --- | --- | --- | --- |
| Model | Intake Mode | Bore/Stroke(mm) | Displacement (L) | Rated Power (kW) | Rated Speed (r/min) | Max. Torque/Speed (N.m)/(r/min) | Min. Fuel Consumption (g/kw.h) | Idle Speed (rpm) | Dimension (mm) | Weight (kg) | Fuel System | Emission Level |
| TCD16.0V8 | Turbocharged Inter-cooled | 132 ×145 | 15.874 | 350~520 | 2100 | 2890/1400 | 199 | 600 | 1395×945×1196 | 1260 | High-Pressure Common Rail | National Ⅳ |